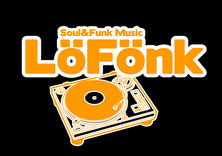 Great voices, some funky rhythms and cooking horns... that's all YOU need
for a...
FUNKY GOOD TIME!!!
BREAKING NEWS
LöFönk ist hoch erfreut ein neues Mitglied in der LöFönk-Familie willkommen zu heißen.
So here we go!
Ladies and Gentlemen!!
...'Drum roll!! '...
PLEASE WELCOME
....'Drum roll and Trumpets'...
LöFönk's new lead vocalist
LIZA!!!!
Wir freuen uns mit LIZA viele tolle Funkkonzerte und Funkparties feiern zu können. Wir sind jetzt schon ganz aufgeregt. 
Keep the FUNK going and a great welcome to LIZA!!!
Nächste Konzerte:
20. August 2016 - GZ Riesbach Fest - Zürich
27. August 2016 - Quartierfest Grünau - Werdinsel ZH
15. Oktober 2016 - Geschlossene Gesellschaft - Solothurn
LöFönk on Facebook: